Creative lab center cares for your child in a solicit manner while providing quality education at pre-K and a healthy appetite. There might be other good daycares in Alpharetta, Georgia but the creative lab center is best for nurturing the skills of the children to become responsible, compassionate, and confident adults of the future.
Mommies being nervous about the Healthy diet of their babies prepare different meals so that the child remains agile and healthy but there is a better option with a creative lab center.
We have come up with the best meal ideas for mothers to offer quick and cushy food to their kids and also keep them energetic all day at daycare.
Are you ready for the 5 simplest and best meal ideas for your child at a healthy breakfast, lunch, or brunch? So, here are we, presenting you the list of the best healthy meals for children while bumping heads for early development.
1. French Toast with Maple Syrup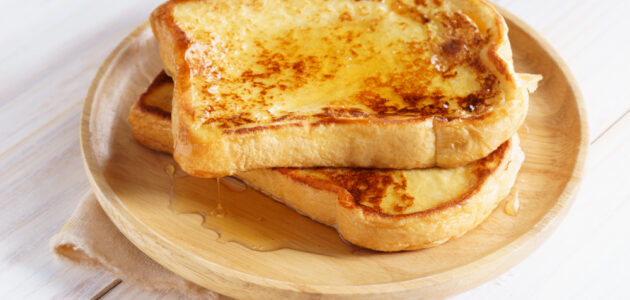 Yes, it's time for french toast. Everybody loves crunchy crusty French toast mingled with maple syrup. Wow, it's yummy, isn't it?? Your baby would be starving due to the delicious smell outburst from the kitchen.
Take a slice of bread and let it settle at room temperature for approx. 1 hour to dry out the surface of the bread. Make a paste of eggs while beating them into a wide bowl with maple syrup.
Add baby's favorite milk, vanilla cream, nutmeg, and salt for the taste. After that, let your bread dive into the pan of heated oil and leave it until it is soaked in the egg and ingredients.
Preheat your pan above medium heat and add 2 spoons of butter. Dip the bread in the melted butter and make sure to heat each side of the bread for 2 minutes.
Before tabling to your baby, sprinkle sugar, and seasoned berries around the plate for a born appetite.
Nutritional Value:
126 Kcal Calories
18.94g Carbohydrates
3.8 grams protein/Slice
Vitamin B-12 (41.25%)
2. Chicken Grilled Cheese Sandwiches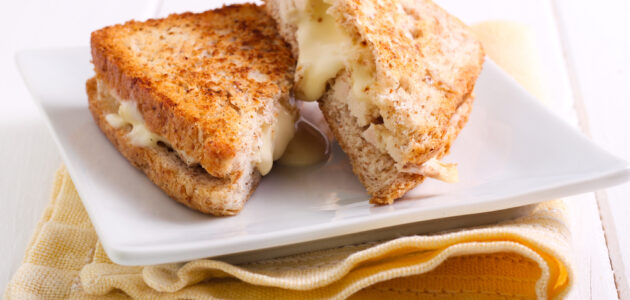 Regardless of age chicken grilled cheese sandwich is the apex of crave-worthiness, it's finger-licking good.
Let the fire take control of our yummy gummy chicken grilled cheese sandwiches. Open your stove with medium heat and place a non-stick skillet for about 2 minutes to heat the oil.
Then prop a slice of bread into the skillet and garnish the slice with a dose of chicken mayonnaise. Cook the slice deliberately for 2 min to get a crispy crunchy appetizer upside down.
Add the melted butter onto the crunchy side of a slice, top with cheese and pepper, and cook for another 2 min.
Toss up the slice and now cook the other side with a blend of butter and mayonnaise onto it. The fresh and flickering smell of the cheesy appetizer glosses up your child's morning.
Hey wait, here's a pro-mommy tip. Don't smash the slice too hard as it gets burned easily into the skillet, just a gentle press over the slice will make it ideal for baby's lunch.
Spread the cheese left over onto the slice, add the palate of tomato ketchup and wrap up the edible into the lunch box. Here we go!
We understand your craving that's why the creative lab center added chicken cheese sandwiches to their weekly diet plan at daycare.
Nutritional Value:
400 calories/slice
18 g protein
39 g carbohydrates
6 g fiber
3. Dinner Rolls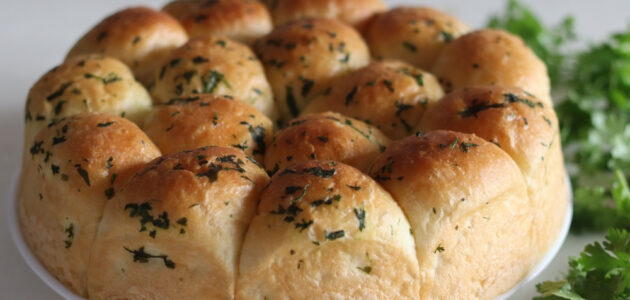 Dinner rolls are best when your children got their bellies scorching for healthy food.
The hot and freshly baked dinner rolls steaming from the oven let your baby chow down the appetite. The dinner roll is a super easy and healthy meal idea for your child's lunch craving.
You can start by holding a saucepan and mishmash water, milk, and butter into it. In a large bowl, beat sugar, yeast, flour, and salt all together.
Add a mixture of milk to the blended dry ingredients and spin for 3-4 min. Now pour some eggs into the prefab and keep on blending the ingredients.
Form the mixture into soft balls by adding 1 flour cup gradually. Wrap up the dough balls and store them at a warm temp for about 90 min or so.
Take out the dough balls and baked them in the preheated oven for about 15 min until they turn slightly brownish. Load the dough balls with melted butter and store them for another 10 min at a warm spot.
Take the dinner roll out and serve them to your child for the toothsome happening.
Nutritional Value:
78 calories
2.7g protein
0.5 g Fiber
45 mg Calcium
4. Buttermilk Pancakes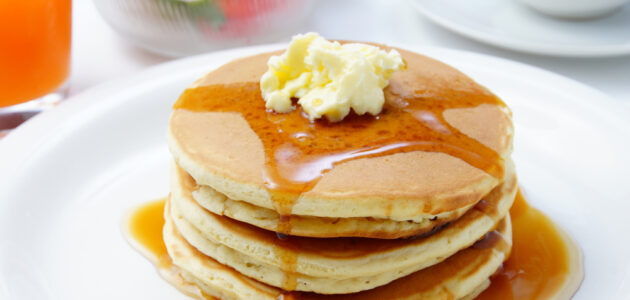 I am surprisingly touched to know about the excusers of buttermilk pancakes. How can anyone cross their eyes from lusty berries, sliced almonds, and the pool of maple syrup flowing right from the edges of slouchy pancakes?
Creative lab center has added buttermilk pancakes to its ongoing weekly diet plan for the children as it's relentless for belly delight. But how can you make it for your child? Below is the guide:
Take a baking bowl, blend sugar, salt, and baking soda together in a bowl, and stir it for a good 15 min while forming a well in the center with the flour.
Pour an egg with the buttermilk and melted butter into a well, keep stirring but do not overmix.
Spray the cooking oil into the preheated skillet and pour 1/3 measuring cup of the batter.
Keep tossing the batter with the pancakes for about 5 min total time. That's it churning and bustling buttermilk pancakes are now ready-to-eat.
Serve your pancakes with maple syrup and a topping of fresh berries, granola, or sliced almonds for the toddler.
Hey, wait! Did you wash your hands before?
Nutritional Value:
260 calories
6g protein
9.3% Calcium
22g Carbohydrates
5. Homemade Baked Beans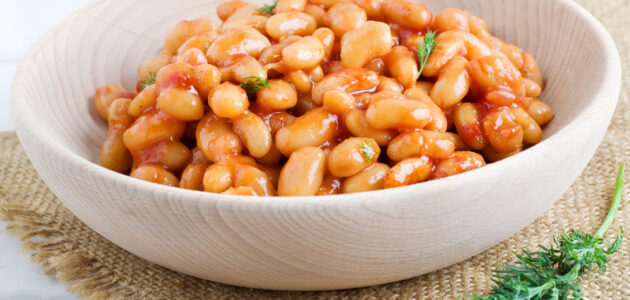 Well, baked beans are what most kids don't prefer to add to their diet chart, but this is no doubt a healthy meal idea for growing babies.
If your kids are sensitive eaters, start with homemade Healthy baked beans, that's why we have included this vege-diet into our week's diet plan for the kids.
If you want to feed your kids dry beans, you need to soak them in water overnight and put them to boil in the morning for 60-70 min approx.
To prepare the tomato sauce, first, you need to heat the oil in a saucepan, put onions into the oil, and let them fry for 5 min.
Now add smashed tomatoes and cover the pan for the next 15 min until the mixture starts to steam. Remove the lid and stir the paste with soft hands for about 10-15 min while a smooth sauce settles into the pan.
Now, slightly heat the butter for beans, add fry onion and garlic, and leave it for 5-6 min aside.
Add the cooked beans with tomato sauce, maple syrup, and mustard and stir the mixture for 2 min or so. For a soft texture, mash the cooked beans with a fork.
Your homemade fresh baked beans are ready, serve them to your baby and keep them healthy with the creative lab center 5 best meal prep ideas.
Nutritional Value:
273 calories per 250g
12 g of protein
56 g of carbohydrate
5 grams fiber